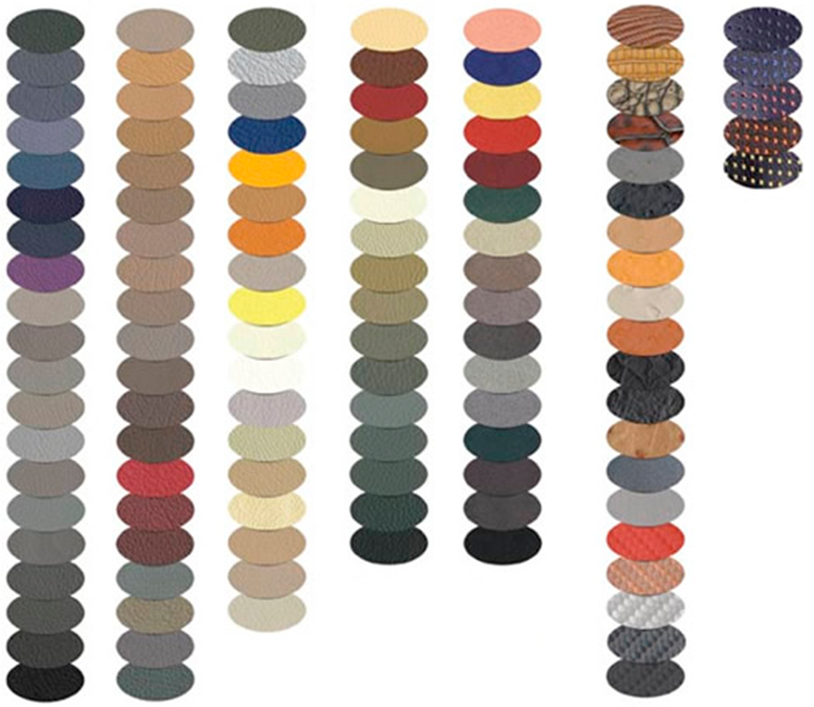 Our stock consists of original factory cloth, leather and vinyls from most automobile manufacturers and a complete line of aftermarket quality products to ensure the immediate completion of any job. Some of these aftermarket products include:
Ostrich
Alligator
Snake skins like materials
Carbon fiber
Hammered vinyls,
Alcantara suede.
We also offer a variety of materials for car interior upholstery:
Leather seat covers
Rubber car floor mats
Canvas convertible tops
If what you are looking for is not listed just let us know and we will find it for you.